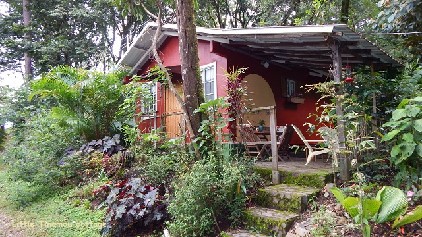 Little Tinamou Cottage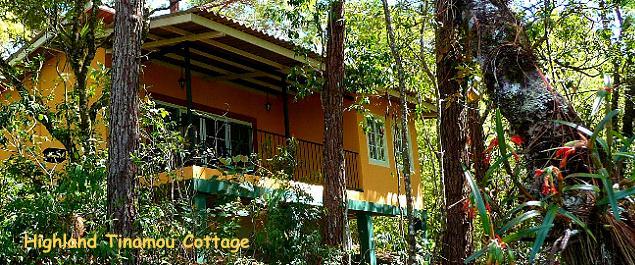 Highland Tinamou Cottage
---
No need to rough it
You are in the jungle but there is no need to rough it.
Every cottage has normal electricity, warm water, and WIFI.
All beds have orthopedic mattresses and the finest European style bedding.
The cottage has a kitchen with a refrigerator and cooking facility's.
You will have all what is needed to serve a meal, if you wish.
With Boquete close by, you will have a big selection of activities and restaurants.
---
Unique !
Tinamou cottages are unique and we like to think they are among the best Boquete can offer.
You will find them to be the perfect romantic or family hideaway.
These spacious cottages are very privately situated in the jungle.
If you love nature and privacy, this is the place in Boquete to stay.
---
Contact Info
Tinamou cottage
&
Coffee Adventures
Hans & Terry van der Vooren
Tel (507) 720 3852
Cell (507) 6634 4698
E-Mail Info@coffeeadventures.net

Finca Habbus de Kwie
Boquete,Chiriqui, Rep. de Panama
---

---